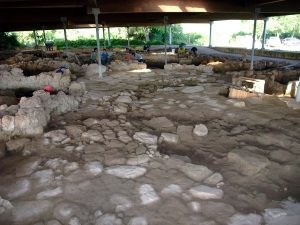 You can find online the announcement for the selection for the 4th edition of the summer school "Training Camp – Innovative techniques for Cultural Assets: Knowledge and Characterization of archaeological sites and finds" which will be held from 13th to 22nd of July at Porto Conte Research Center in Alghero.
This training camp, organized by Università di Sassari with the contribution of The National Institute for Nuclear Physics (INFN), is targeted at young researchers and aims to show the participants problems and solutions related to conservation of Cultural Assets, in an experimental and multidisciplinary environment. This will be realized through the analysis of archaeological sites and the use of the latest scientific techniques.
Deadline for submitting applications is 16th of July 2017.
To learn more: http://home.infn.it/it/comunicazione/news/a-scuola-di-scienza-e-archeologia