Frascati, March 27 – 31 , 2023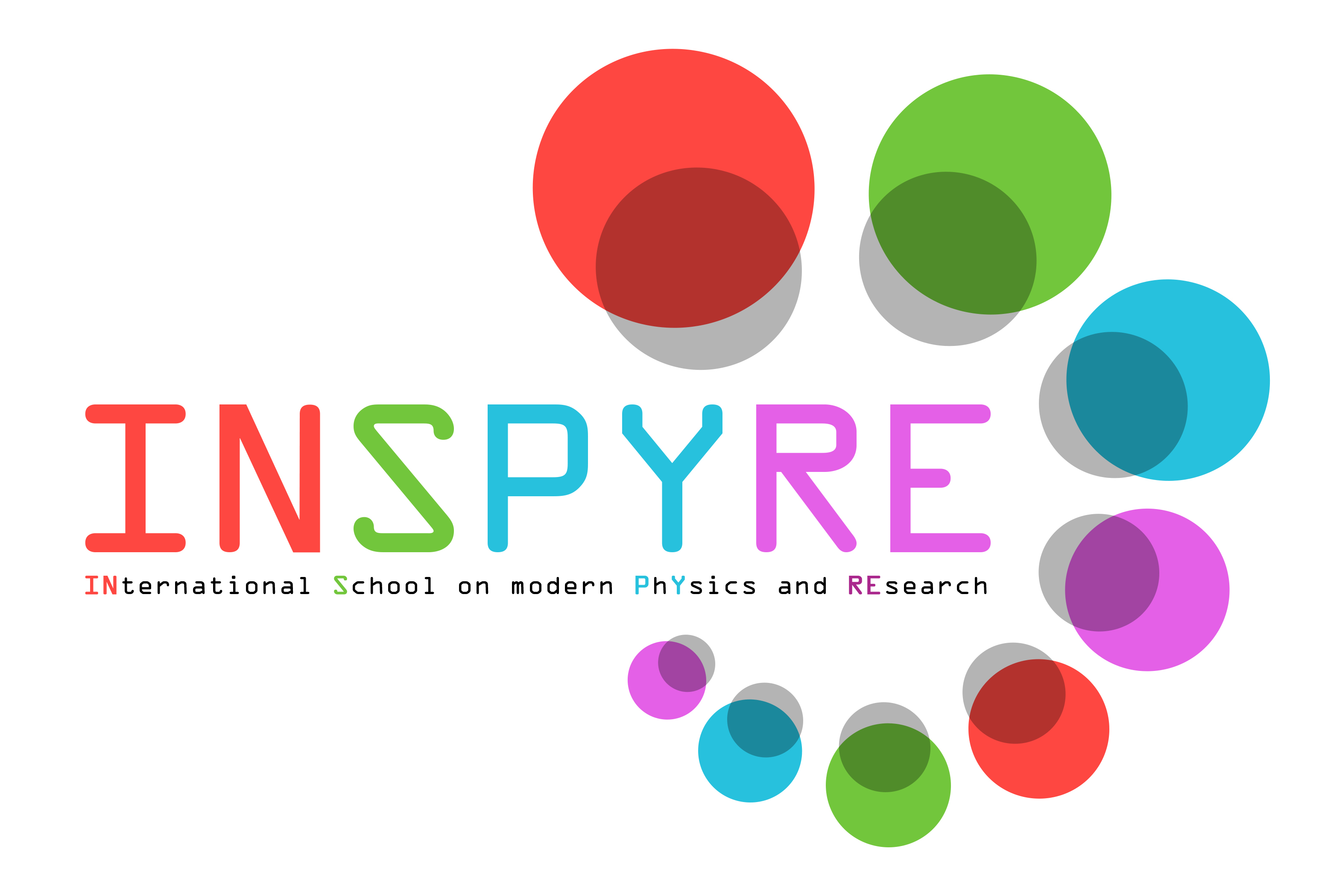 From Quarks to Black Holes: let's get INSPYRED!
7 Open problems of Modern Physics: the new Einstein could be you! – C. Curceanu (INFN-LNF)
From the theory of relativity to quantum mechanics; from quarks and Higgs bosons to black holes, modern physics answers many questions and curiosities about how the world and the universe are made and function, while posing many others, ever more fascinating questions. I will present seven big open problems, mysteries of Modern Physics: the disappearance of antimatter in the Universe; the mysterious black holes; the hidden face of the Universe: dark matter and energy; research in the field of quantum mechanics that have to do with the famous "Schroedinger's cat"; the structure of neutron stars and the role of strangeness in the Universe; the possible existence of parallel universes and the Fermi paradox: do aliens exist? I invite you to discover with me the fascinating world of modern physics and some of its puzzles, towards new horizons and…maybe new worlds and universes! The new Einstein it could be you!
Catalina Curceanu
Catalina Curceanu is director of research of INFN, Frascati National Laboratories, where she leads a group of about 20 researchers which performs advances experiments using cutting edge technologies both in the field of nuclear physics, as well as in quantum foundations. Author of more than 400 scientific articles, Catalina is member of the Foundational Questions Institute (FQXi); she leads European and international projects, such as QUBO funded by the John Templeton Foundation and ICON, funded by the Foundational Questions Institute (FQXi). For her activity Catalina has received the Emmy Noether award of the European Physical Society, and was nominated by the President of Romania Knight of Romania, with the "cultural merit" order for scientific merits. She is the author of the book "From black holes to hadrontherapy. A journey into Modern Physics" (Springer – I Blu).