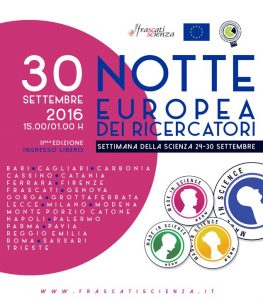 OPENLABS NIGHT – Science, Web and Technology
National Laboratory of Frascati

On September 30, 15:30-21:00, the LNF opens its doors again to the public for a special edition of OpenLabs, to celebrate the European Researchers' Night, taking place every year on the same night all over Europe.
The programme includes seminars and activities about Science and its Technologies, with a special focus on the Web, in collaboration with the GARR Consortium, partner of the event.
OpenLabs Night will be free entrance, booking required for guided tours (adults and kids).
The complete programme is available on our website and social networks.