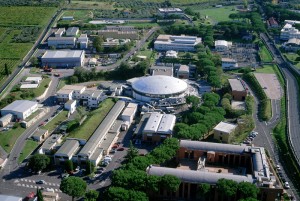 The Frascati National Laboratory (LNF) organizes guided tours of the experimental sites and the Bruno Touschek Visitor Centre to bring students and the public closer to the research activities of the National Institute for Nuclear Physics (INFN).
The itinerary includes a guided tour of the Bruno Touschek Visitor Centre, the permanent exhibition of the LNF on Particle Physics, Accelerators and the research activities of INFN-LNF scientists. It is not possible to guarantee, on the day of the visit, the access to the experimental sites based on the availability of ongoing research activities. Visits are free and take place only by reservation.
Every year the Frascati National Laboratory dedicates a whole day to scientific dissemination, opening to the public in May for the OpenLabs event: guided tours of the particle accelerator Dafne and of the major experiments in progress, conferences, meetings with INFN staff, scientific demonstrations, shows and playful-educational workshops for children.
In September, the LNF also participates in the European Researchers Night project, organizing visits and dissemination activities to learn about the world of research and meetings with INFN-LNF scientists.
For more information, please consult the dedicated websites.
To learn more about LNF: download the brochure.
EduKids Scuole Primarie (classi V) e Secondarie di I grado (classi III)
Durata visita: Programma da concordare
Scuole secondarie II grado Scuole secondarie II grado
Durata visita: 1 ora
Max 25 studenti per turno.
INVIA RICHIESTA
Altri gruppi Università e Scuole Straniere
Durata visita: 1 ora
Disponibile tour in lingua inglese
INVIA RICHIESTA
Vasto pubblico Privati, Enti e Associazioni
Durata visita: 1 ora
USEFUL INFO
Visitors are allowed only pedestrian access through the entrance on Via E. Fermi 60, 50m from Tor Vergata station.
Visitors' cars must be parked outside.
Buses can only enter for the time for visitors to "get on/off" and must be parked outside.
There is a toll parking in via della Perazzeta near the Tor Vergata train station, very close to the LNF (Google maps).
It is not allowed to use the canteen or eat meals in the LNF outdoor areas.
It is mandatory to read the General Emergency Procedures.
Visitors are asked to respect the punctuality and to arrive at least 10 minutes before the start of the visit.
ACCESSIBLE SITES
Click on the experiment for more info.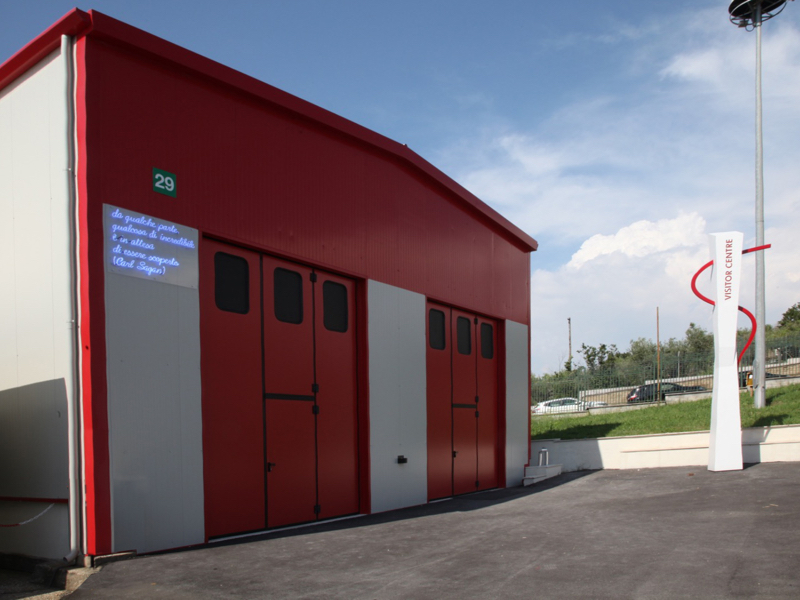 Visitor Centre
Centro Visite dei LNF

Nautilus
Gravitational waves detector

In base alla disponibilità dei gruppi di ricerca, sarà possibile visitare anche:

DAΦNE
Double Anular Φ-factory for Nice Experiments

SPARC_LAB
Sources for Plasma Accelerators and Radiation Compton with Lasers And Beams
HOW TO REACH US / LNF MAP